* This page may contain affiliate links.
I thought it would be interesting to show everyone what it's like behind the scenes of podcasting. I keep everything low budget down to the mic I use. I'm still pretty new to podcasting, but I hope that one day I'll be able to upgrade everything. PLUS, I hope to learn the edit the quality of the sound in the future.There is more to podcasting than what I showed you on here. If you'd like to learn more about podcasting, comment down below. I might dedicate a vlog specifically on how to start podcasting!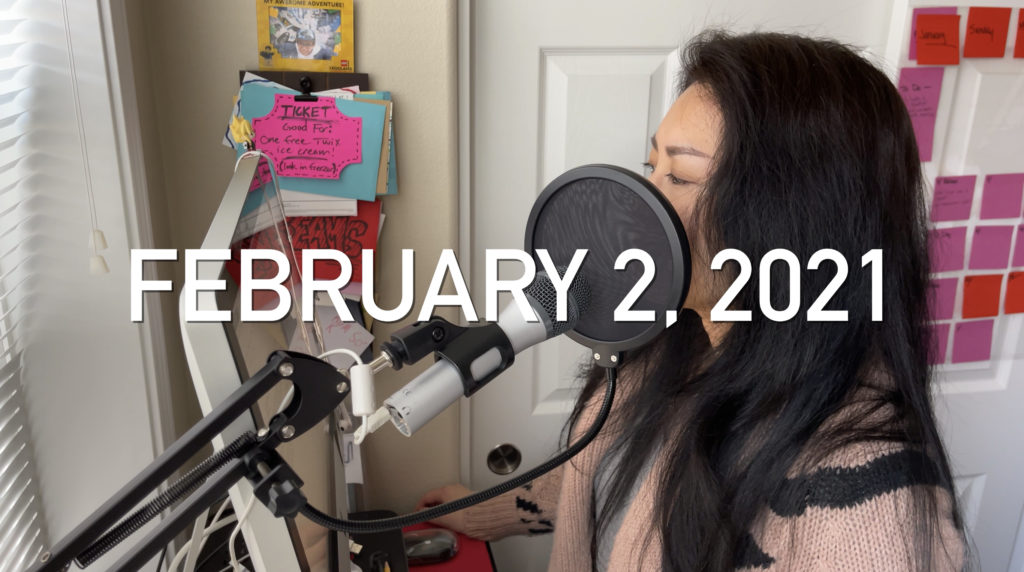 Speaking of podcasting, Hey Viv & Stine has a new episode out today! We decided to create a special episode; Christine and I reflected back on 2020 where we basically ranted about all the bad stuff, but we also talked about all the good things that came out of it, too! What was your 2020 like?
I'm also publishing a new episode to my other podcast, This Is For You, tomorrow! I interviewed Jessica Rajs, a Network Marketer and Rep for Monat, and she had such an interesting life story. She's also amazingly driven and motivational. You can follow her here on Instagram.
I hope you enjoyed today's vlog. I know it was a little on the longer side, but when you're talking about skincare it's bound to happen. LOL. I've listed all the skincare products that I use down below, and the equipment I use to podcast. What's your skincare routine like? Is it as lazy as mine? LOL Please let me know what you thought of my vlog and skincare routine in the comment section. ❤️
EDITING (used for both videos and podcasting)
| LumaFusion
CAMERA
| *iPhone Pro Max https://amzn.to/3reKOjx
| *Sony Alpha 7C https://amzn.to/2Mth5ob
LIGHTING
| *LED 10.2" Selfie Desktop Ring light https://amzn.to/36y3Bi4
MUSIC
| Dylan Sitts, Detergent
https://www.epidemicsound.com/referral/0jk1f2/ 
PODCASTING EQUIPMENT
| *Microphone Stand https://amzn.to/2MnRIV6
| *Audio-Technica ATR2100-USB https://amzn.to/36EjF1E
| *IPad Pro 12" https://amzn.to/3cxpwcW
| *iMac 21" https://amzn.to/2MpdbwS
REFERRALS
| Monat Representative Jessica Rajs  jess.monatsmartquiz.com
| Vegamour Brow Serum and Lash Serum http://rwrd.io/aac3hke?c
PRODUCTS IN THE VIDEO
FTC – This video is not sponsored. Affiliate links are marked with (*). Opinions are based on my own experiences.